Aurora Vision® Plant Portfolio Manager is a cloud based professional web portal enabling stakeholders to monitor key energy and performance metrics and manage an entire portfolio of solar power plant.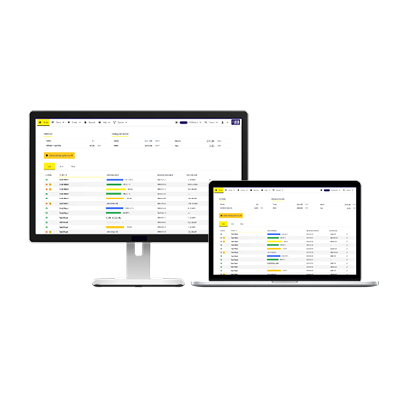 Thanks to multiple dashboard views proposed in a clear and exhaustive way you can manage performances and resources at fleet level (through reports, diagnostics, analysis or alerts and event management) for an entire portfolio of PV plants with accounts administration tools and assignement rights procedures. The interactive nature and real-time access to key performance indicators and operations parameters allows stakeholders to optimize decisions and accelerate alignment with business objectives.
All this package guarantees solar power plant stakeholders remote access to advanced features in a simple, secure and fast way, like never before.
Product Highlights
Create new customer accounts, setup new power plants and provision monitoring at a given plant
Configure, operate and troubleshoot devices throughout your portfolio of power plants
Generate custom and scheduled reports for billing, finance and customers
Remotely upgrade inverter firmware
Evaluate the performances of the solar plant and detect real time under performing conditions
Manage inverters, loggers, combiners, weather stations and sensors used in a solar power plant
Manage plant sites, customer accounts and privileges within a portfolio
Related products and useful information