ABB introduces the REACT 2, a solar-energy storage solution with a long-life, Li-ion battery to Italian homes. This innovative product can make homes more efficient, enabling energy self-sufficiency and environmental sustainability.
"What we need are modern technological homes, generating much of their own power from renewable sources," explained a homeowner in Udine in northeastern Italy, one of the first residential installations of REACT 2 in the country. This integrated system comprising an inverter and a high-voltage lithium ion battery (200 V) has a storage capacity of 4 to 12 kWh.

The installation contains of four modules, an inverter and three batteries, which store excess energy from the homeowner's photovoltaic system. The set up enables almost 90 percent energy self-sufficiency.

In addition to high independence from the grid, the benefits include significant savings on the electricity bills, continuity of the renewable power supply and enhanced security in case of blackouts caused by problems in the grid. When batteries are full, excess solar power can be fed into the grid, further increasing the system's economic benefits.

In short, the advanced technology of the REAC 2 will give a quick return on investment and contribute to a sustainable future.

REACT 2 provides the user with performance data, including power production and consumption rates, as well as the level of battery charge using the ABB-free@home interface. ABB-free@home uis a home automation system that enables the control of other devices, such as heating, lighting and charging systems.
The monitoring functions of REACT 2 and ABB-free@home enable better management of the user's photovoltaic system to avoid consumption peaks and distribute energy loads optimally. This makes it possible to maintain energy use within the capacity limits of the photovoltaic system and helps reduce the reliance on grid energy. Furthermore, REACT 2 can benefit from ABB's AbilityTM cloud-based digital solutions portfolio, providing intelligent control of solar energy usage and storage needs.

"REACT 2 is efficient, flexible and easy to install thanks to the plug and play connectors between inverter and battery," says Marco Vergani, ABB Sales Manager who followed the Udine project. "The extreme flexibility and ease of installation make the product the ideal choice both for new installations (DC side of the system) and for retrofit (AC side of the system)."

In Udine the installer was able to realize the system in a simple and fast way, with a significant saving of time and costs for the customer, making the most of the available space.
Thanks to the modular design of REACT 2, that allows different mounting configurations, it was possible to place the four modules within a narrow area of the garage, leaving the other rooms free.
REACT 2 is a solar-energy storage solution that provides homes with sustainable green energy that is not just good for the planet, but makes economic sense too.
画像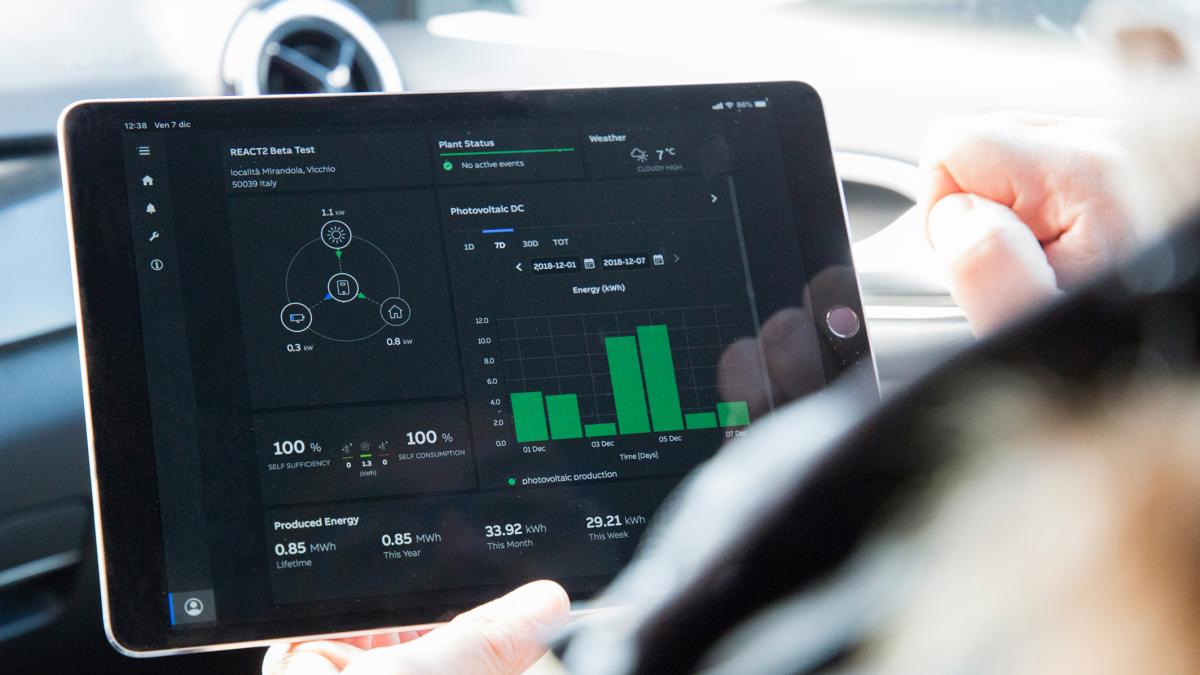 画像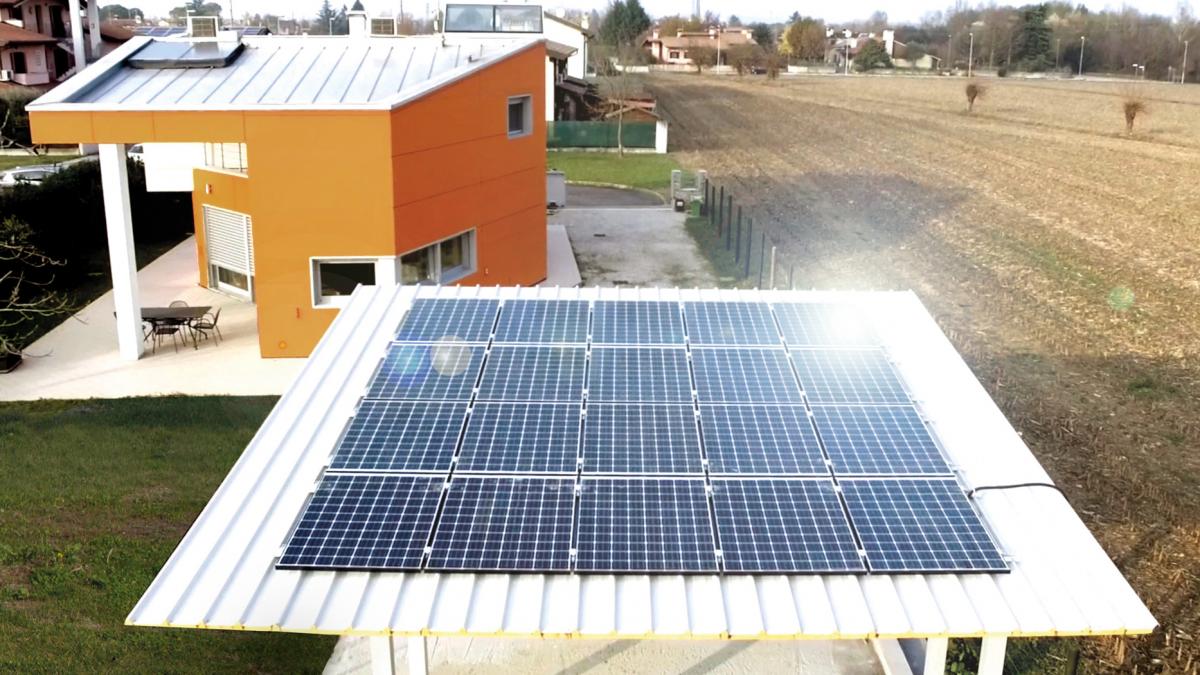 画像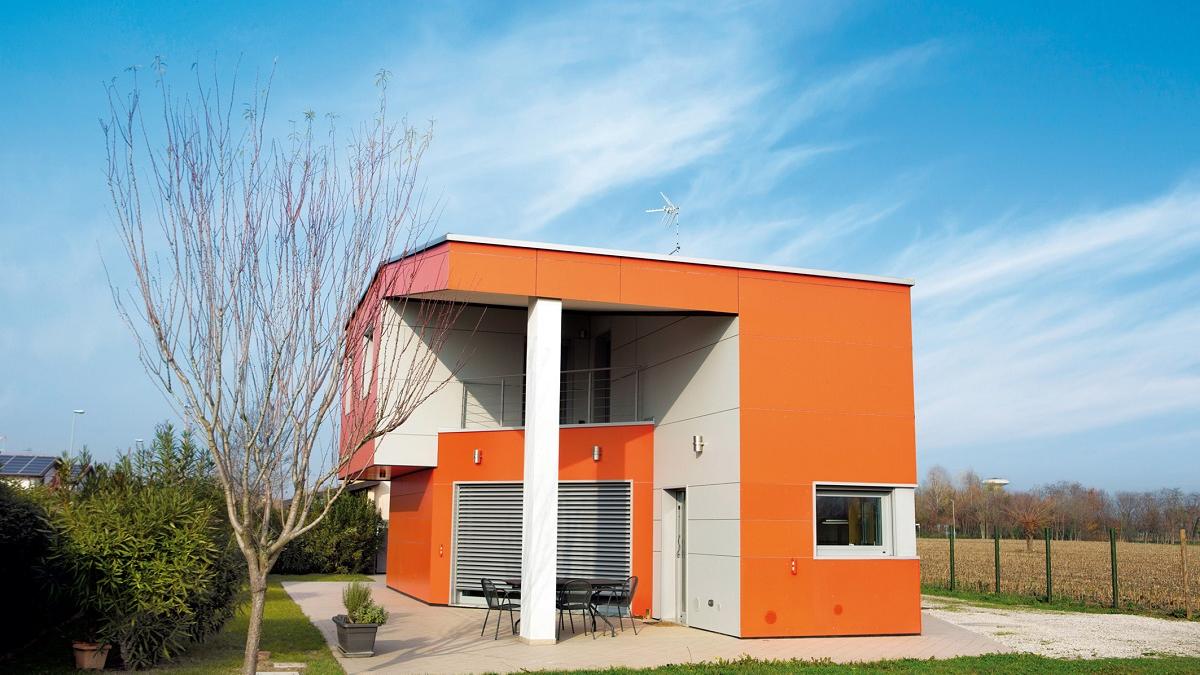 画像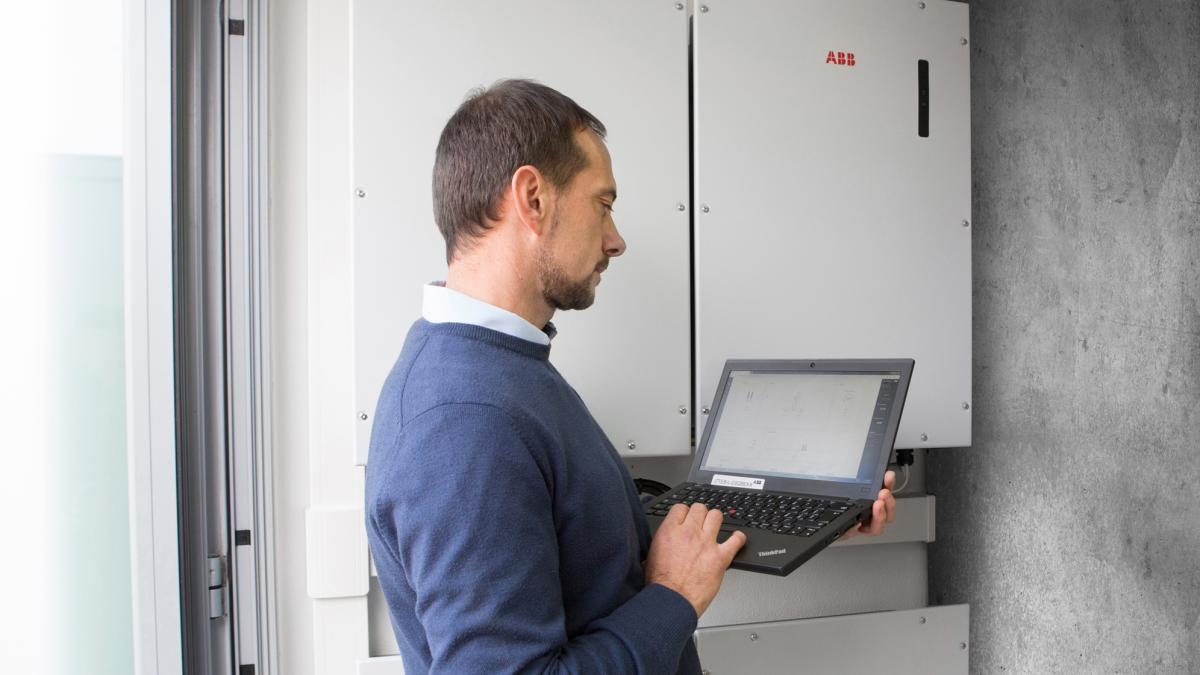 画像