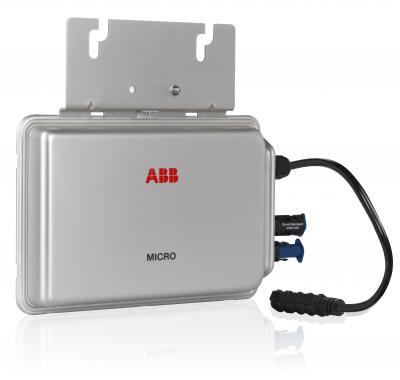 NOTICE: This product is no longer available.
The 250 and 300 Watt micro-inverter product offers something new to FIMER customers. The ability to individually link all modules within a specific installation is an alternative to the traditional string inverters.
Micro inverters have some advantages over string inverters. They allow you to control the panels output individually and offer Maximum Power Point Tracking (MPPT) for each single module.
They also allow you to control individual panels in different ways and reduce the losses in efficiency in a variety of challenging conditions.
Highlights
Available in 250 W and 300 W versions that can be used with most common PV modules
Enhanced MPPT control with reduced DC input current ripple
Easy to set up
Individual panel level control
Single PV module energy harvesting and monitoring
Secure wireless interface for system monitoring and configuration means no wiring needed
10-year system warranty for all parts (MICRO, CDD and cabling)