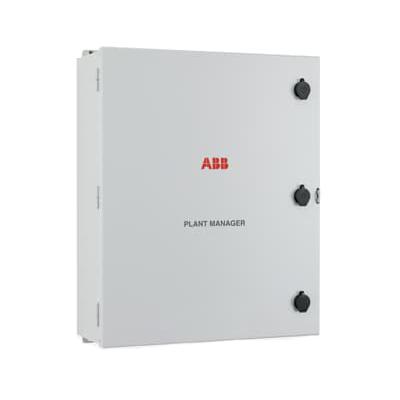 NOTICE: This product is no longer available.
The Plant Manager is a high-performance, customer premise data acquisition and communication system for a wide range of commercial and utility PV plant applications. Ease of installation, along with options for revenue grade metering, and collection and communication of operational data, offer customers a flexible platform to fit the monitoring needs of a wide variety of PV plant designs. The included Data Logger MAX has in addition to sending monitored data to Plant Portfolio Manager, the added functionality of providing a modbus TCP SCADA interface.
The Plant Manager has many configurations that provide all the components necessary to monitor energy production including interoperability with multi-vendor balance-of-system equipment such as inverters, string combiners, meters, environmental systems. Used in conjunction with FIMER's String or Central Inverters, Weather Station, and Plant Portfolio Manager web-based management solutions, Plant Manager helps simplify operational management and aids in maximizing energy harvest of all types of PV plants.
Plant Manager models include:
Data management system with serial and Ethernet ports to provide data logging for inverters, meters, and other sensors
RS-485 repeater with galvanic isolation
24 VDC, 5A power supply
NEMA 4 / 4x enclosure
Available options include:
Revenue grade meter
3 port RS-485 "star" repeater
GSM class 12 GPRS cell router
5 port RJ-45 10/100 Base-T Ethernet switch
4 port RJ-45 10/100 Base-T & 2 port 10/100 BaseFX fiber Ethernet switch
Options with just a power supply or just a meter
Communication only options with the logger
Highlights
RS-485 repeater with galvanic isolation
85VAC to 305VAC / 24 VDC, 1.25A power supply
NEMA 4 / IP65 enclosure
Revenue grade energy metering options
Copper, Fiber, Cellular, and RS-485 communications options
Easy installation