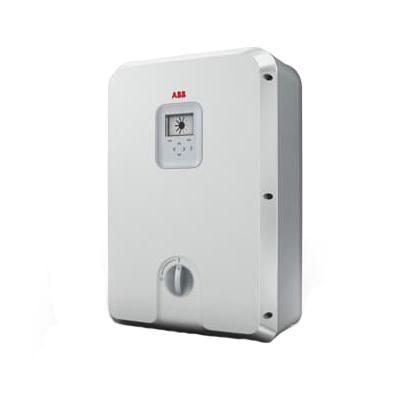 NOTICE: This product is no longer available.
PVS300 from 3.3 to 8 kW.
FIMER string inverters cost-effectively convert the direct current generated by solar panels into high-quality alternating current that can be fed into the power network. Designed to meet the needs of the entire supply chain – from system integrators and installers to end users – these transformerless, single-phase inverters are suitable for small and medium-size photovoltaic systems connected to the public electricity network. The inverters incorporate several powerful features and benefits that make the series the most efficient, productive, compact and easy to use. The inverters are available from 3.3 to 8 kW.
Highlights
High total efficiency
Built-in and monitored system protection devices
High maximum input voltage
Wide DC input voltage range
Detachable control unit with graphical display
Integrated performance data monitoring
Outdoor IP55 enclosure with additional safety features
Grid support functions