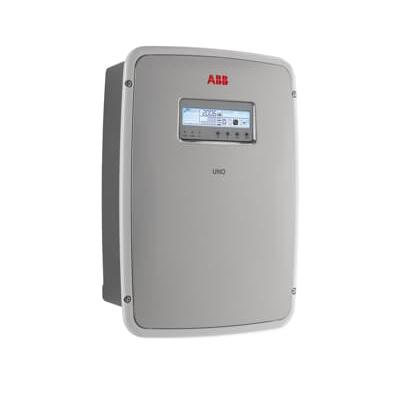 NOTICE: This product is no longer available.
The UNO-2.0-I and UNO-2.5-I are the latest single-phase string inverters in the line. A new-look inverter but packed with FIMER's proven high performing technology. The new look inverter has new features including a special built-in heat sink compartment and front panel display system.
The smallest of FIMER outdoor power inverters is the right size for the average rooftop installation. This rugged outdoor inverter has been designed as a completely sealed unit to withstand the harshest environmental conditions.
The high speed MPPT offers real-time power tracking and improved energy harvesting. Despite the isolated operation, the UNO-2.0-I and UNO-2.5-I features an efficiency of 96.3%. The wide input voltage range makes the inverter suitable to low power installations with reduced string size.
Highlights
Single-phase output
High frequency isolated topology
Each inverter is set on specific grid codes which can be selected in the field
Wide input range
Flat efficiency curves ensure high efficiency at all output levels ensuring consistent and stable performance across the entire input voltage and output power range