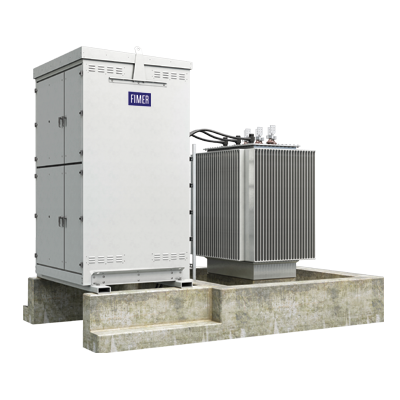 From 1.645 to 4.156 MVA

FIMER's medium voltage pad mounted solution is a cost efficient and robust solution designed for large-scale solar power generation and to be compatible with the PVS800 inverter station. It combines the medium voltage transformer and the switchgear equipment needed to connect the inverters to the medium voltage network of the photovoltaic plant.
All the components within this medium voltage pad come from FIMER's product portfolio to meet the performance and quality standards required for solar applications.
Highlights
Reliability - proven components from one supplier
Transportability - compact and robust design
Plug-and-play - integrated signaling interfaces
Increased uptime - modular and serviceable system
Bankable solution - global life cycle services and support