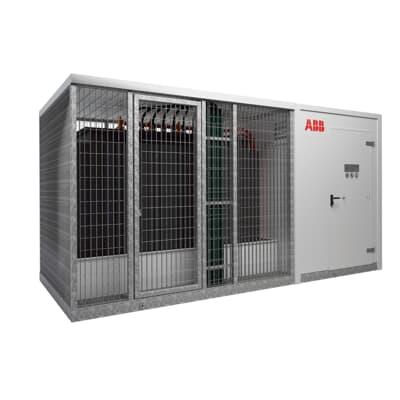 From 770 to 3110 kW
NOTICE: This product is no longer available.
The new ULTRA-MVC-S has been specifically developed for large installations made with ULTRA series inverters. The MVC-S can operate at the most extreme climatic and environmental conditions, such as desert areas or coastal, salt water saline environments.
The ease of installation and maintenance is ensured by front access to all components and the ability to completely remove the transformer grid protection.
Thanks to the use of oil sealed transformers with reduced loss, the MVC-S ensures minimum losses and maximum return on investment.
Highlights
Developed to be used jointly with outdoor type inverters (ULTRA Series)
Front access to all components and removable grid to simplify maintenance and installation
Completely removable protection grid for simplified installation and maintenance
Reduced weight and dimensions to ensure ease of transport and installation
Maximum efficiency guaranteed by the use of reduced-loss MT transformer