The FIMER ELECTRA DC Station is a charging device for electric vehicles providing both fast DC and AC charging; the best solution when fast charging is required.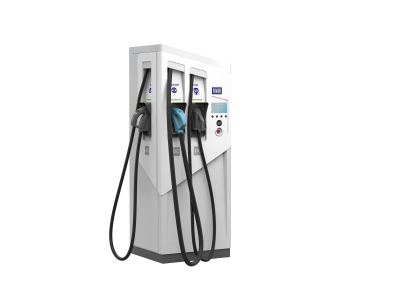 The FIMER ELECTRA is a new generation charging device for electric vehicles, both in alternating current (AC) and in direct current (DC), allowing simultaneous charging of up to 3 vehicles and dynamic power output distribution depending on the requirements and on the availability of the electricity grid. Such flexibility always guarantees that it is possible to charge a vehicle through any of the available outputs. Based on the number of vehicles connected to the DC outputs, the charging station dynamically distributes its maximum power.

For instance, if we consider that the total power available is 60 kW and that two vehicles are connected, they will charge 30 kW each; if one of the two vehicles is disconnected, the total power of 60 kW will be dynamically supplied to the only output which is still being used.

The same management is valid for higher power values.

The FIMER ELECTRA is specifically designed with a modular architecture in order to guarantee maximum flexibility and the opportunity to perform upgrades, even after the installation, simply by adding 30 kW modules to the side compartment. Hence, a wide range of power configurations is available, from 60 to 150 kW, as well as several configurations (2 CCS outputs + 1 AC type 2 or 2 CHAdeMO outputs + 1 AC type 2 or 1 CHAdeMO output, 1 CCS for the DC output + 1 AC type 2 output).

The FIMER ELECTRA  can be customized and customers can request that their illuminated logo is applied to the rear of the charging station.

It is possible to configure a charging station with AC output in compliance with the GB/T standard.