The FIMER 3215 Zone Monitoring string boxes, SB series, are high-performance panels able to ensure the first parallel connection of the PV modules of the solar generator modules and to allow the protection of solar panels from overcurrent through the use of appropriate fuses.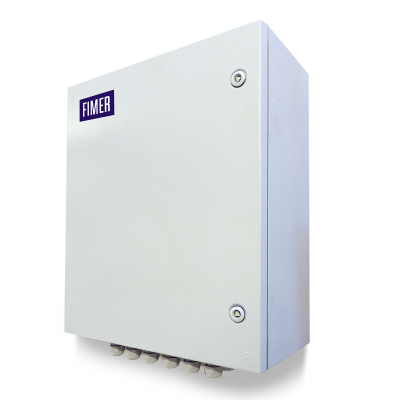 Quick and safe installation
The robust exterior case and the small size of the string boxes guarantee that the combiner boxes can quickly and safely be installed outdoors.
The disconnector of the output and of the input fuse allow to isolate the single PV subfield or the individual strings from the rest of the system, enabling operators to work in complete safety, both during the installation phase and during maintenance activities.
Each combiner box is equipped with a safety device, an SPD varistor, which protects against impulsive atmospheric overvoltages with very high voltage peaks, in order to prevent the propagation of faults, mainly due to lightning.
Highlights
Nr. 32 DC inputs
Max Voltage: 1500 V