OCTOBER 16, 2020
EPYS is a company that offers comprehensive solutions for medium and low voltage projects. Being experts in solar energy, they provide their clients with comprehensive, profitable, efficient and sustainable results. The company offers services that range from the design to the implementation of the equipment for homes, shops and industries, making EPYS an exceptional business partner for FIMER. 
Emphasizing the above mentioned, a fundamental part of EPYS operation and day-to-day objectives is the satisfaction of each client. This was proven once again with MERCATODO, a supermarket chain located in the La Floresta neighborhood at Cali, Colombia.
MERCATODO's main requirements were generating clean energy, streamlining costs and making a long-term smart investment. Thus, they have chosen EPYS to be in charge of designing, developing and installing a photovoltaic (PV) project, which was commissioned in October 2019. Due to the complexity of the roof layout, accessibility and operation limitations, MERCATODO was looking for a solution which could take on these challenges. EPYS has exceeded MERCATODO´s expectations and objectives, providing a solution for self-generation of electrical energy at a small scale which was able to adapt to harsh circumstances. 
The PV plant supplies the supermarket with 156 MWh of electricity per year. Further it complies with MERCATODO's sustainability standards which are focused on reducing greenhouse gases.
The power of this solar plant contemplates a installed kilowatts (Kw) capacity of 123.98 kWp, generating the following benefits:
CO2 decrease per year: 60 tons 
Equivalent to trees planted per year: 3,752 trees
Monthly energy savings: 20 percent
For achieving these benefits, FIMER has been the best option as an ally, since all companies share the same vision: "Shaping a world in which energy is used in a sustainable way for future generations". 
The solutions used for this project had to comply with the robustness and quality necessary to be outdoors while still maintaining optimal conditions. Further an easy and fast installation was key for the end customer MERCATODO.
The adapted solutions for this project were as follows:
3 x TRIO-27.6-TL-OUTD inverters
2 x TRIO-20.0-TL-OUTD inverters
2 x TRIO-8.5-TL-OUTD inverters
Spare parts kit 
Commissioning of the inverters
On-site technical service and support if needed
The commercial inverters TRIO-TL-OUTD offers more flexibility and control to installers whose solar plants vary regarding their configurations and orientation.  
The TRIO string inverter has a high-speed, high-precision MPPT (maximum power point tracking) algorithm that enables real-time monitoring and improves energy harvesting. These elements are highly important for MERCATODO´s necessities. The remote monitoring solutions support in gaining information about the inverter's performance. This way, the customer always knows about the current energy production or possibly needed maintenance intervention.   
Further, the TRIO inverter offers an efficiency of up to 98.2 percent.
These characteristics were key to being part of the EPYS and MERCATODO solar photovoltaic project. 
Cristian Escobar Mora, CEO at EPYS says: "The installed inverters have a quality that is clearly visible in addition to offering durability over an extended period of time. The integrated display is very interesting and practical, given the data shown in real time."
This project was of great importance for Colombia, because in addition to meeting the needs of the end customer, it generated well-being for society and the environment driving the change in terms of clean energy generation through renewable sources.
Please note that this project was completed when the product portfolio was under the ABB brand.
Immagine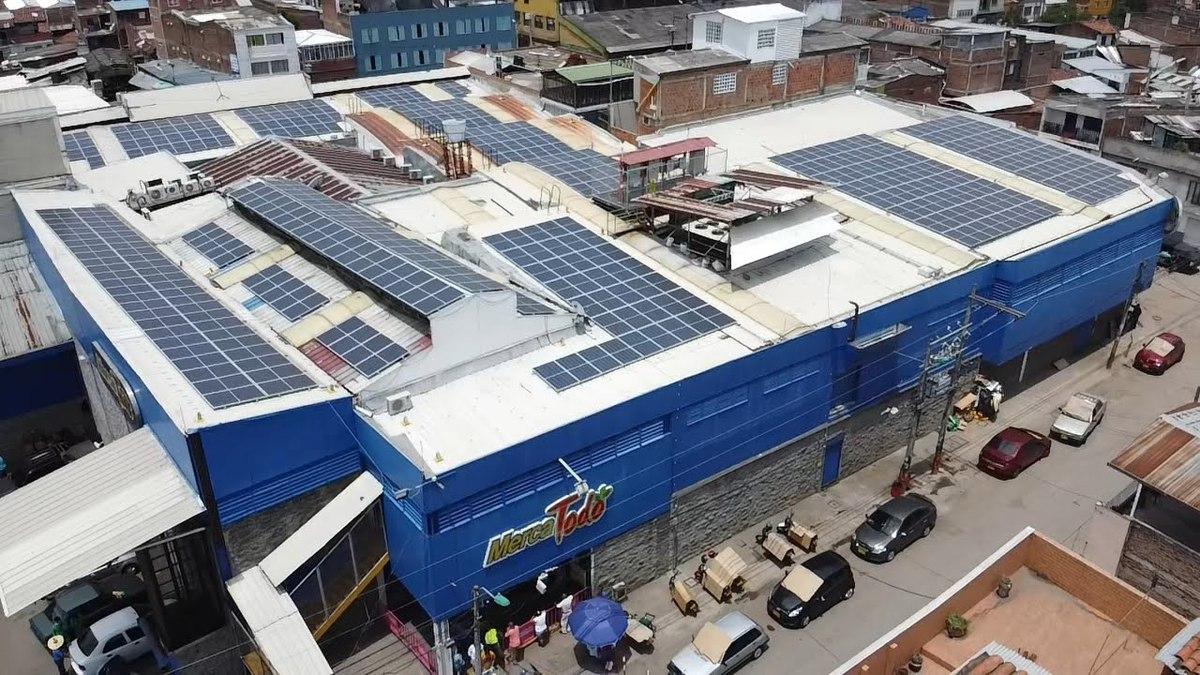 Immagine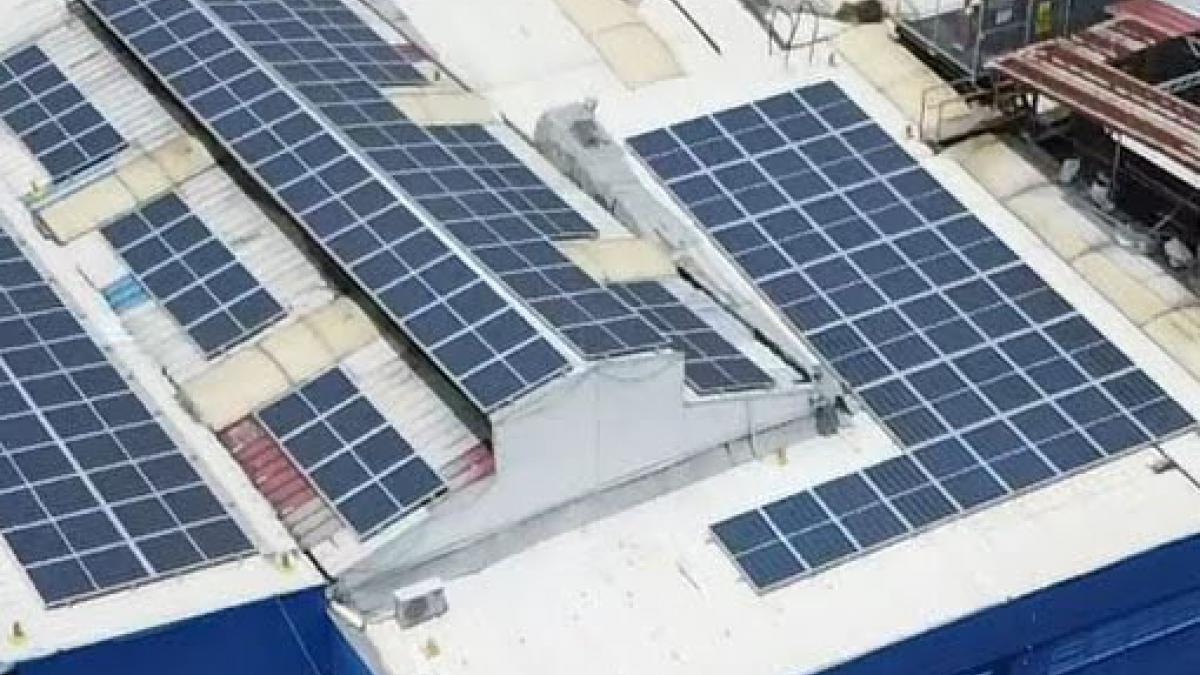 Immagine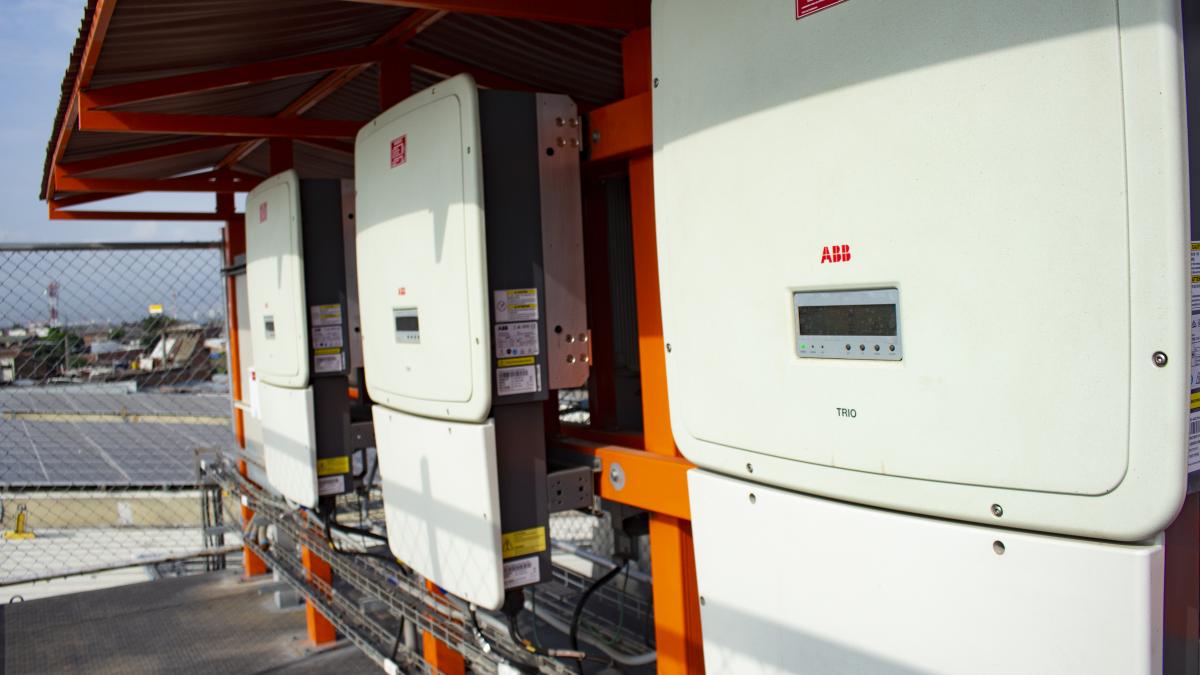 Immagine