Two Italian manufacturing excellences join forces for a large renewable project in Italy: FIMER technologies bring efficiency and energy self-consumption to the Turin headquarters of the historic writing and drawing materials company. 
What do FIMER and Carioca have in common? Sustainability and creativity, green technologies and an entrepreneurial vision. In other words, two excellences of Made in Italy join forces to develop a great project of energy independence and look forward to a new, more efficient and decarbonised future.  
Carioca's mission is fundamentally linked to next generations: "As suppliers of tools for design and creativity, we want to accompany young people in the development of a sustainable conscience", explains Luciano Mauro, Operations Director of Carioca. "We decided to do it through a 360° green path, which applies to both: our company ideas and strategy. Starting with the choice of using recycled plastic in products and packaging, we ended up with utilizing renewable energy sources." 
Therefore, Carioca installed a photovoltaic system on the roof of their headquarters in Turin, designed and built by EPC IM-EL Osasio. The solar plant integrates solar panels and FIMER inverters, connected to the latest smart solutions for monitoring and optimizing the plant.
"Carioca's project confirms and strengthens our vision", comments Filippo Carzaniga, Chairman of FIMER. "Our goal is to respond to the growing energy needs by promoting Made in Italy for photovoltaics. We are leading the way to a new and more sustainable future, that uses solar energy to promote self-consumption and efficiency. This creates concrete benefits for our customers and people all over the world."
The renewable challenge? Necessity becomes opportunity 
Carioca's new green footprint starts with self-consumption: this is the first step to make a particular energy-intensive structure more efficient. "The company consumes about 3.5 million kW per year", explains Luciano Mauro. "We have chosen to invest in a photovoltaic system after evaluating the potential advantages in terms of energy and economic savings. The construction will allow us to cover about 15% of the total energy of the site. And probably we won't stop there, as there is plenty of space on our roof to install further solar panels."
But let's take a look at the details of the plant connected to the grid at the end of June 2020: 1,248 new photovoltaic panels join five FIMER PVS-100-TL inverters with 6 MPPTs, located on the roof in a special container cabin. The system covers an area of approximately 2,570 square meters with a 500 kW photovoltaic field, giving rise to one of the largest commercial solar installations for self-consumption purposes in the area. 
How efficient is the plant? Each year, the plant will generate approximately 524,000 kWh of clean electricity and mitigate 278,244 kg of carbon dioxide emissions. As a result, the solar system covers 15% of the energy needs, resulting in significant savings on Cariocas electricity bill. In short, from the environmental impact to the economic benefits, the company's business becomes truly efficient. 
FIMERs technological and digital heart
Last but not least, why did IM-EL Osasio choose to install this type of inverter? Islem Lamti, Operations Manager, answers: "To meet the challenging requirements of this project, high-performance solutions in terms of energy productivity, reliability over time and ease of installation were needed. FIMER inverters are characterized by efficiency and smart functionality. For a solar plant of this size, having the ability to monitor individual strings and overall performance is essential. FIMERs latest technology allows collecting all information and making it available at a glance through the innovative Energy Viewer app." In short, the strength of digitization joins the well-known performance of FIMER products. 
The PVS-100-TL string inverters represent the ideal solution to maximize the return on investment in large decentralized applications either ground-mounted or on the roof, as in the case of Carioca. The configuration with 6 MPPT inputs also guarantees greater versatility and capacity to the system, ensuring optimized energy collection even in the presence of shading. Another plus is the wireless connection from any mobile device, which facilitates the operations of setting the inverters and the PV system as a whole. The Energy Viewer mobile app for installers, available for Android /iOS devices, further simplifies the configuration of multiple inverters. 
Still on the subject of integration, FIMER technologies allow proactive control and management of the photovoltaic system through the Aurora Vision platform. Remote monitoring, parameter setting and firmware updating reduce operating costs of the solar plant.  
Photovoltaic connected with Energy Viewer 
The Energy Viewer app, already mentioned above, deserves a dedicated study. This is because the growing demand for a sustainable and reliable energy supply requires more intelligent solar inverters that can be easily integrated into smart environments. The FIMER solution allows owners of a photovoltaic system to achieve the production and self-consumption objectives. All thanks to the ability to monitor and manage energy through easy-to-use dashboards, wherever you are. 
Using the Energy Viewer, combined with a bidirectional meter, allows you to: 
View the energy flows entering and leaving the main ecosystem subject, thanks to a 360° synoptic view with the DCDS (Dynamic Configuration-Driven Shaping) feature;
Manage energy through an energy monitoring card;
Keep track of the main energy generation KPIs;
Control active and closed events thanks to a dedicated dashboard and the DEDS (Dynamic Events-Driven Shaping) feature; 
Analyze the system and update the firmware remotely.
It is a complete, customizable and integrated solution for all FIMER inverters, with or without storage system.
So, for the solar plant in Turin, over 50 years of FIMER's experience in the world of renewables and energy management come into action: efficient, sustainable and 100% Made in Italy solutions that lead the way to a new and more sustainable future. 
Immagine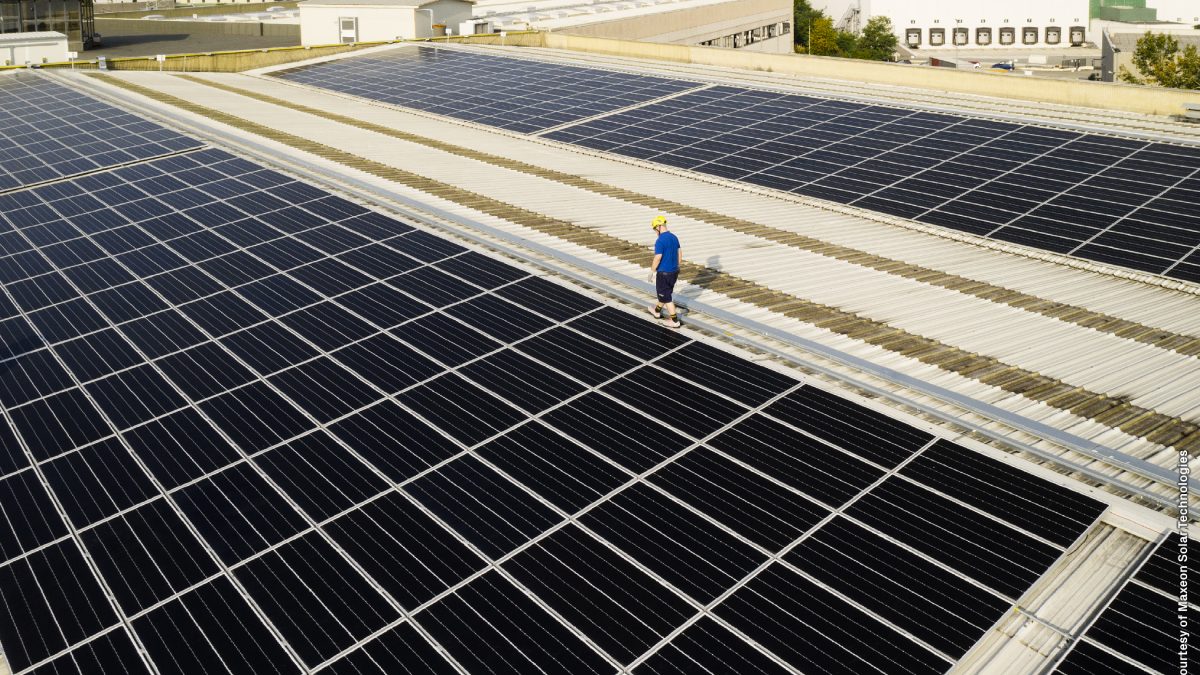 Immagine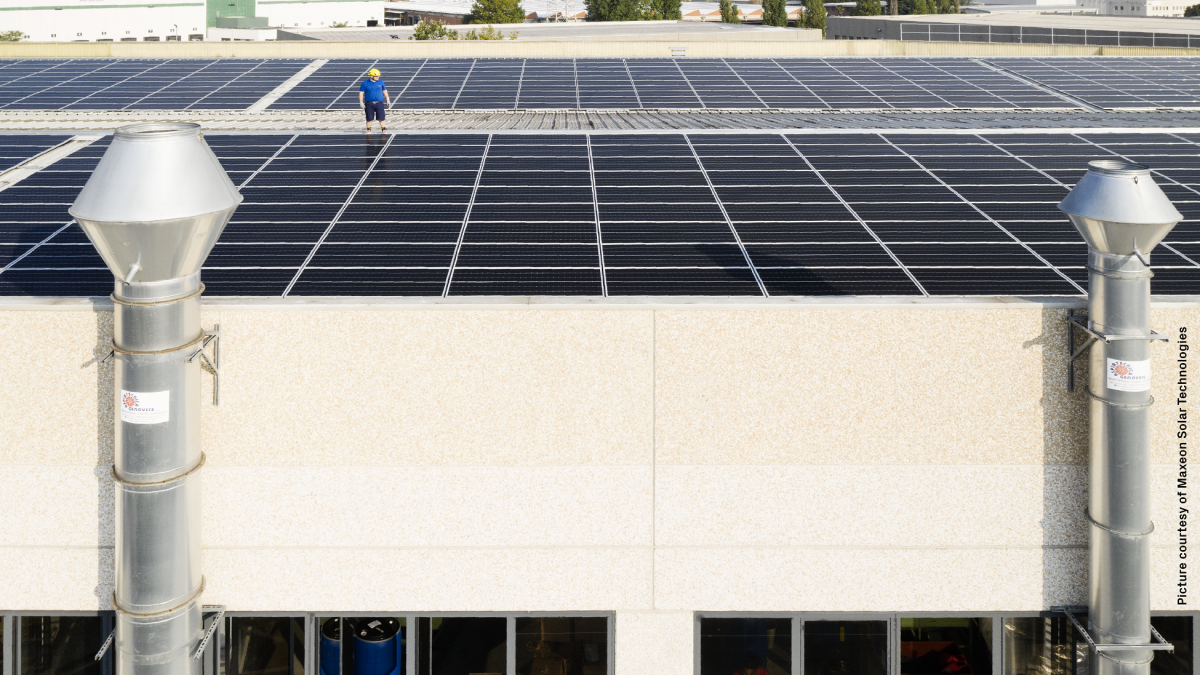 Immagine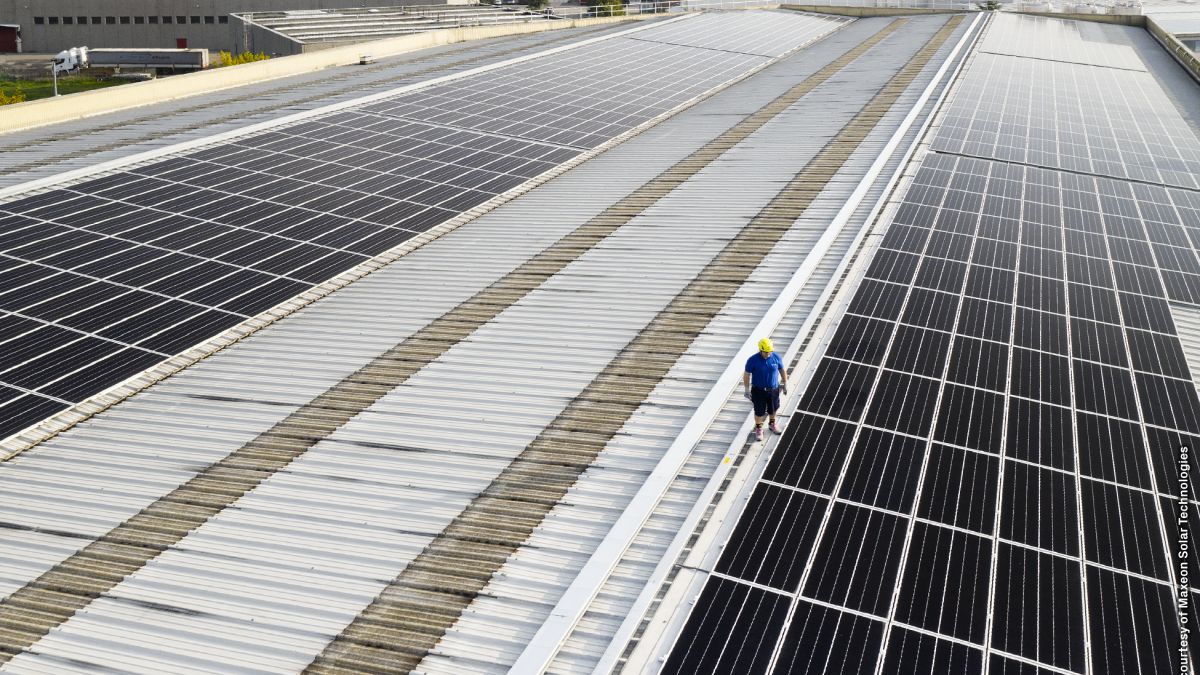 Immagine