It is a charging unit which is intelligently connected to a centralized system by an Internet connection established through a modem with OCPP protocol which allows a complete management of all parameters, accounts and payment methods available on the app.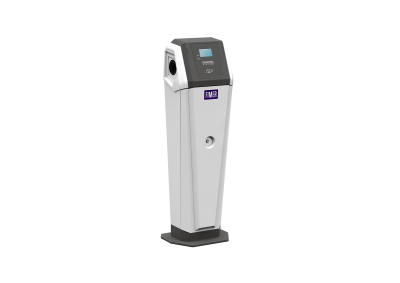 It is equipped with:
Up to two Type 2 sockets or with option T3A, equipped with all the measurement and protection systems, electromechanical retention during charging, communication with the electric vehicle, connection monitoring and regulation of the current through PWM and differential protection circuit breaker type A.
Color-coded Status LED for each socket (Ready to use, Charging, Alarm, etc ...)
Smart fault management, with automatic or remotely controllable reclosure of the circuit breaker.
Internal load manager for the distribution of the maximum load set by the user, between the two sockets.
Back-up power supply with super "Supercap" capacitors.
Internal temperature sensors.
Stainless steel case.
An intelligent remote monitoring and control system with an app for the customer and with a dashboard for the operator, with accounting energy, which will allow the roaming between various operators.
TFT display with status, kWh counter, instantaneous kW, etc ...
RFiD reader for user authentication and recharge management.
OCPP 1.5 protocol.
Charging sockets equipped with protection and safety systems.
Automatic reclosure of the type A differential circuit breaker.
Type 2 and T3A sockets for electric vehicles, vandal-proof.
External management system – MODBUS TCP/IP-OCPP.
Internal diagnostics system for local monitoring and backing up of data.