It has basic features that guarantee easy use at an affordable price. Its functionalities insure the interaction with the electric vehicle, charging management and ensuring safe operation. It is equipped with Modbus TCP/IP connectivity.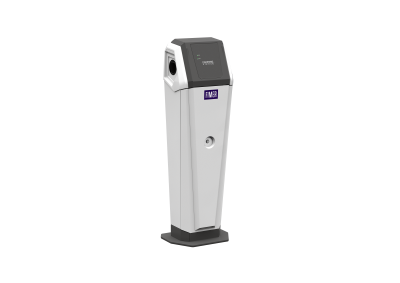 It is provided with:
• Security and safety systems:
– It includes inside both differential and magnetothermic protection and MID meter
– During the charging phases, it can lock the charging cord and release it only when charging is completed
– During the charging phases, the station communicates with the vehicle in order to properly adjust the amount of current and verify the correct connection with the vehicle
– The station is equipped with internal temperature sensors
– The T2 sockets are provided with an anti-vandal system and a shutter; the T3A sockets are equipped with a protective door.
• Local indication: The status LEDs near each socket light up in different colors depending on the charging status.
• Fault verification system and backup: the station can verify the presence of any faults through internal diagnostics, and can automatically reset the internal
differential switches. In case of power failure, thanks to the presence of super capacitors, any charging session still in progress is closed.
• Power supply: the station features the internal Load Management system, dedicated to optimally distributing the power available between the two sockets.
• Connectivity: Modbus TCP/IP.