It is a charging unit for stand-alone installation and charging in AC Mode 3 with power up to 2x22kW in basic configuration or 3.7kW in configuration T3A, aesthetically appealing, sturdy, designed for maximum ease of use.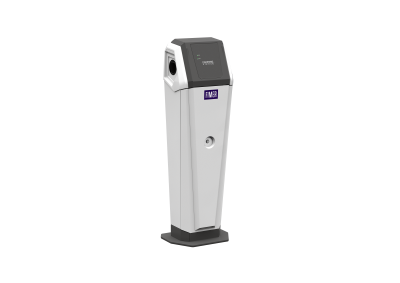 The charging unit is designed in accordance with the current legislation and it is the most reliable solution in order to offer free recharging stations, typically in environments semi-public or private, such as parking lots. It is equipped with a series of:
Up to two Type 2 sockets

or with option T3A, equipped with all the measurement and protection systems, electromechanical retention during charging, communication with the electric vehicle, connection monitoring and regulation of the current

 

through PWM and differential protection circuit breaker type A.

Color-coded Status LED for each socket (Ready to use, Charging, Alarm, etc ...)

Smart fault management, with automatic reclosure of the circuit breaker.

Internal load manager for the distribution of the maximum load set by the user, between the two sockets.

Plug & Charge operation mode (recharge activation without RFiD).

Back-up power supply with super "Supercap" capacitors.

Internal temperature sensors.

Stainless steel case.

Charging sockets equipped with protection and safety systems (shutter-type, vandal-proof).

Automatic reclosure of the type A differential circuit breaker.

External management system – MODBUS TCP/IP for local monitoring and backing up of data.