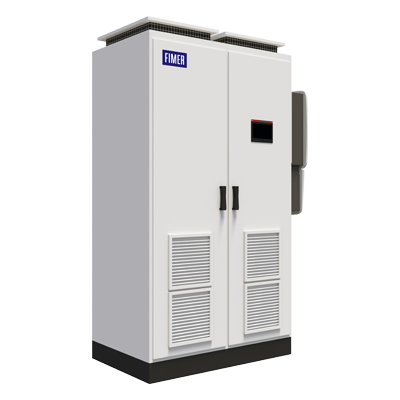 MGS100 brings together all of the components required for a sustainable microgrid in a single device. Drawing on FIMER's electrical design experience, the product is optimized to provide reliable power in the most efficient way.
The integrated system can provide electricity for remote villages which are not connected to the main grid, or reliable back-up power for small commercial and industrial facilities using an inconsistent grid supply. MGS100 makes access to reliable power a reality, creating new opportunities for communities and businesses.
The system is formed from an integrated solar PV and battery energy storage converter with an additional AC input. This can incorporate either biofuel or diesel generation, or even an existing grid connection, into the microgrid's energy mix.
Product highlights
Multi-source energy mix including AC generation (diesel/biofuel) or grid connection
Solar PV input including embedded maximum power point tracking (MPPT)
Battery energy storage input for lead-acid or lithium-ion batteries
Embedded input and output protection devices
Control system with programmable logic functionality to customize operational modes
Remote monitoring capability