REDWAN and FIMER offer comprehensive solutions for prestigious projects.
In May 2021, REDWAN completed the installation of a solar PV system for a renowned company located in Tizayuca, Hidalgo, Mexico, which required an installation of 303 KW peak power.
Grupo REDWAN Mexico is dedicated to energy efficiency power generation through VF systems for commercial and industrial scale installations. The company works with EPCs that offer a comprehensive solution, from design and projection to liaison with the public utility company (CFE), to taking care of every last detail in terms of best practices and personnel safety. REDWAN also offers turnkey solutions, which include project financing, to make this type of solutions accessible to all of its customers.
The project carried out was for Productos Hidráulicos ADASA, a renowned manufacturer of accessories for tubs and plastic tanks, with a prestigious portfolio of clients throughout Mexico, Central America and South America.
The purpose of the plant is mainly for the generation of energy for self-consumption. The factory renovated its operational infrastructure to reduce costs and the project was divided in to two stages, both focused on generating 90 percent of energy consumed by the client.
REDWAN and FIMER achieved that, with the project being installed in a record time of eight weeks, including time for interconnection with CFE.
The second stage plans include an installation similar to that of the first (303 KW peak), which will begin in the second half of 2021.
REDWAN's expertise had to be accompanied by quality products that fulfilled the promise to its client to deliver an efficient solar PV plant that will ensure Return on Investment (ROI), which is why it was decided to install premium products including:
688 Jinko modules of 440 KW
4 x SOLAR INVERTERS FIMER PVS-60-TL-US
Everest Solar Structure.
FIMER's PVS 60-TL-US is a three-phase chain inverter solution with three independent MPPT and rated power of up to 60 Kw. This makes extensive and decentralized photovoltaic systems possible, with the ultimate aim of maximizing ROI for commercial and industrial applications.
PVS-60-TL-US, which has:
A compact design
Is easy to install
Control and monitoring through the Aurora Vision platform... among other benefits
IN ADDITION TO PROVIDING HIGH QUALITY PRODUCTS, FIMER delivered exceptional customer service, where the EPC was accompanied by FIMER Technical Support Engineers at all times.
"We are very happy since the tests worked perfectly the first time, the FIMER Technical Support team provided us with high quality advice and was with us at every step of the process. Working with FIMER leaves a good taste in our mouths, because for us, customer service is a fundamental part of our culture and we can see that FIMER shares the same vision"  
Ricardo Montiel –  Managing Director of Grupo  REDWAN  Mexico.
 
Are you thinking about your next installation project?
With our huge portfolio of solar solutions, integrated digital services and a reliable support network, you can count on us. To find out how FIMER can help you achieve even more with your facilities, visit www.fimer.com  to find your local sales representative.
 
Immagine
Immagine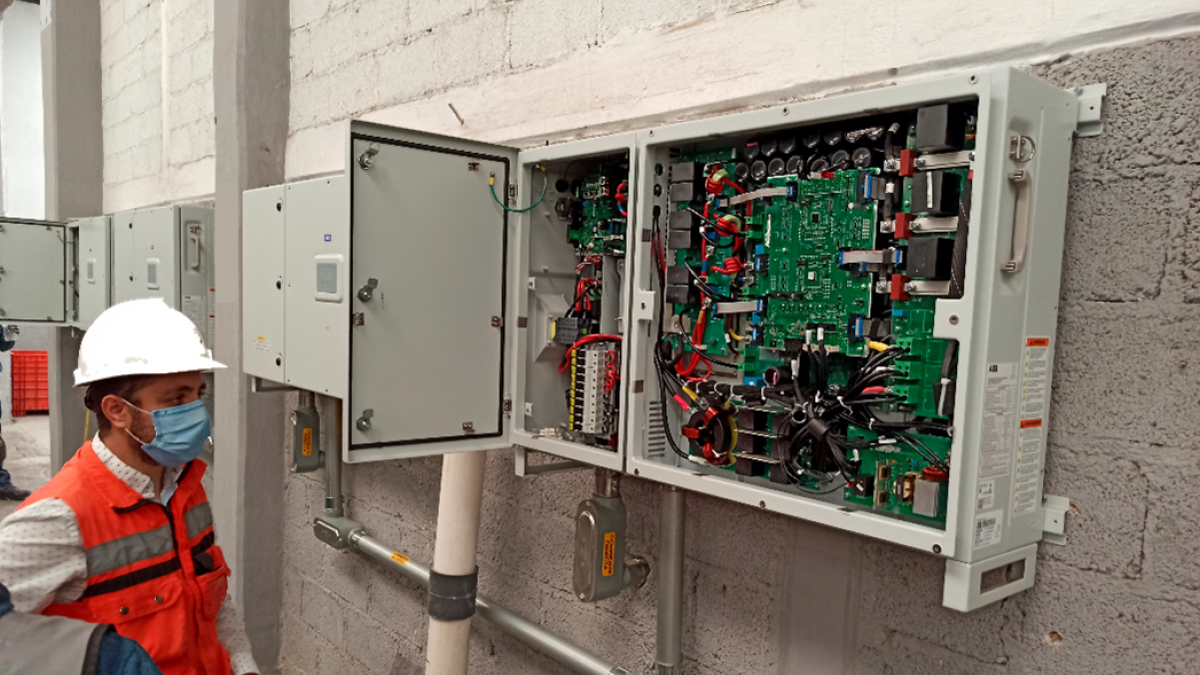 Immagine