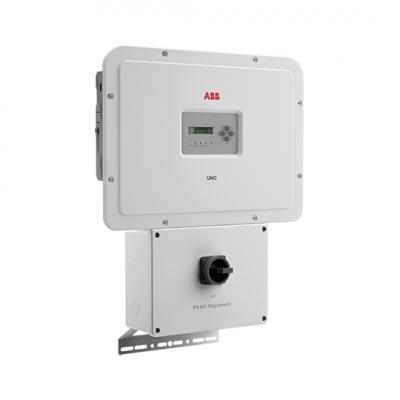 The UNO-DM-PLUS-6.0 is a single-phase string inverter that operates at a power rating of 6.0 kW.
It is aesthetically unique with its landscape chassis offering enhanced cooling dynamics.
It's future-proof and flexible design enables integration with current and future devices for smart building automation.
Easy to install, fast to commission
Simple and fast installation without needing to open the inverter cover thanks to the presence of  Plug and Play connectors.
Easy commissioning routine removes the need for a long configuration process, resulting in lower installation time and costs.
Improved User Experience
The build-in User Interface enables access to advance features such as advanced inverter configuration settings, dynamic feed-in control and load manager.
Highlights
Wireless communication with integrated web server
Future-proof with embedded connectivity for Smart building and Smart grid integration
Dynamic feed-in control (including "zero injection")
Remote Over The Air (OTA) firmware upgrade for inverter and components
Easy commissioning capability