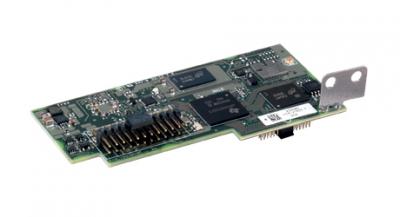 The VSN300 Wifi Logger Card is an advanced expansion board for UNO and TRIO string inverters* which provides residential and commercial users with an advanced and cost-effective solution for monitoring and controlling their photovoltaic system.
The VSN300 Wifi Logger Card is easy to install on most existing string inverters* by using the inverter's internal expansion slot.
The built-in IP networking connectivity and innovative Wi-Fi commissioning techniques enable this card to be easily configured for most Wi-Fi networks and access points without installing any additional external devices.
Highlights
The Wi-Fi Certified™ mark assures interoperability with IEEE 802.11b/g/n networks over the 2.4GHz band
Easily installed on new and existing UNO and TRIO string inverters
IEEE 802.11b/g/n (2.4 GHz) support
Local, remote monitoring in one solution
High performance non-volatile data logging
High-speed inverter data exchange through Hyperlink (where available)
Modbus TCP server for SCADA integration
SunSpec certified Modbus mapping for easy integration
Secured and encrypted data transfer to Aurora Vision® Plant Management Platform
* Please refer to the document "Accessories compatibility matrix" for information on the compatible models and/or devices.