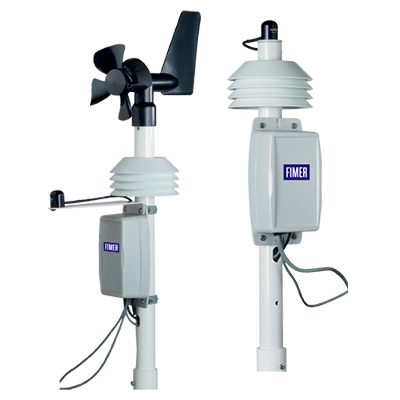 The Weather Station system automatically monitors site meteorological conditions and photovoltaic panel temperature in real-time, transmitting sensor measurements to the data center. Site irradiance and temperature data are needed to calculate expected performance and the ratio of actual performance to expected performance.
The Weather Station Meteorological Measurement System consists of a Meteorological Module (MM) and a Power Distribution and Communications Module (PDCM).
The Weather Station is delivered ready for installation and use; only requiring the installer to mechanically mount the modules on a user supplied mast, connect AC power to the PDCM, and initialize an automatic system configuration process. No special tools, software, or on-site calibration is required.
Highlights
Two models offered for basic and advanced sensor sets
VSN800-12 includes a basic sensor set: ambient temperature, solar irradiance, and back of module temperature
VSN800-14 includes a additional advanced sensors: plane of array irradiance and wind direction and speed
Sensors, data acquisition unit, and RS-485 communication all in a single unit