Find your flex
The PVS-10/33-TL range gives you complete flexibility.
Forget constraints. Choose it for new and existing installations.
Thanks to the DC-side specifications this new range of three-phase string inverters fits any plant design.
The built-in advanced communication features ensure an easy integration with the latest technologies, while keeping costs low.
Fits any solar application and power needs
Find out why the PVS-10/33-TL is
the perfect fit for your flex
Maximum flexibility and integration
The input voltage range and all DC-side specs as a whole allow for the greatest plant design flexibility within both new and existing installations.
This new inverter family guarantees maximum integration with the latest PV technologies, including bifacial modules.
Ease of installation and maintenance
The installation is quick and easy, without the need to open the front cover.
Moreover, the fuse-free design guarantees further savings on maintenance costs and time, reducing on site interventions to a minimum.
Smart communication and control
Fast commissioning thanks to the Solar Inverters installer app which enable a quick multi-inverter installation, saving up to 70% commissioning time.
The single string current monitoring allows to keep the status of the PV generator under control and to detect potential faults in real time.

The built-in FIMER Export Limitation solution allows to comply with any power export constraints established by utilities, without any additional devices to be installed.
Find the perfect power to your flex

Available in six different power sizes, from 10 to 33 kW to meet the needs of any solar installation.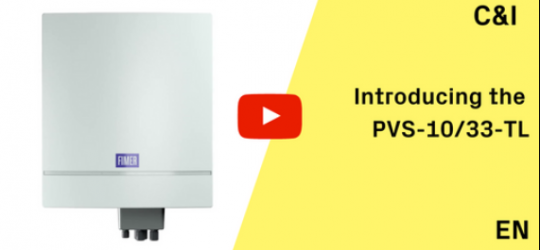 PVS-10/33-TL Product overview
Watch the video to find out why our new PVS-10/33, is the perfect fit for your flex.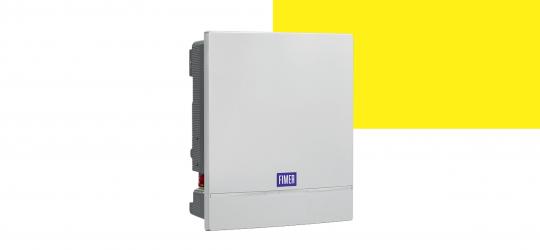 PVS-10/12.5/15-TL Product page
From 10 to 15 kW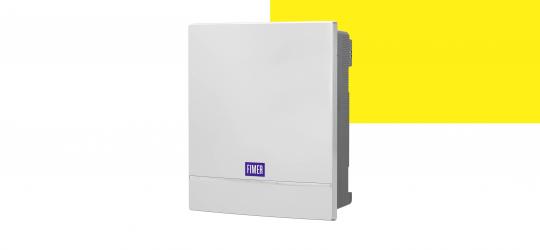 PVS-20/30/33-TL Product page
From 20 to 33 kW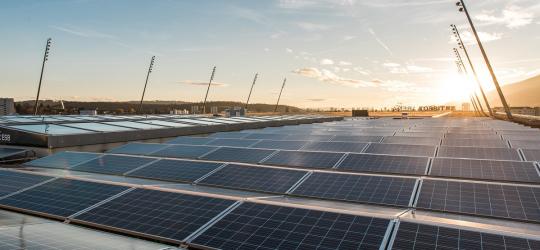 Commercial & Industrial
Find out more about FIMER's C&I offering for solar applications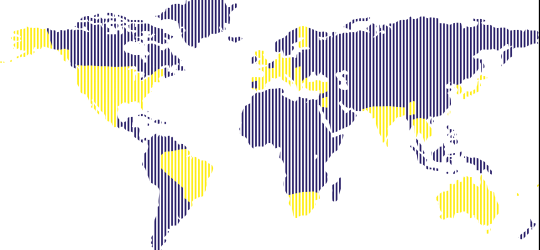 Where to buy
Contact our local retailers for purchasing information
Do you need further information?
Fill-in the form below to receive further information on the new PVS-10/33-TL inverter series