Storage solutions (1500V)
The FIMER transformerless MV centralized storage system is a bidirectional three-phase inverter, specifically designed to implement storage solutions in large-scale PV plants and MV connected installations.
FIMER MV centralized storage inverters can convert the DC energy stored into the battery pack and feed the obtained energy into the AC electric grid; furthermore, they can store DC energy into the batteries by rectifying the AC energy from the grid.
FIMER's centralized storage inverters (ESS) are suitable for any type of storage application and ensure ancillary services.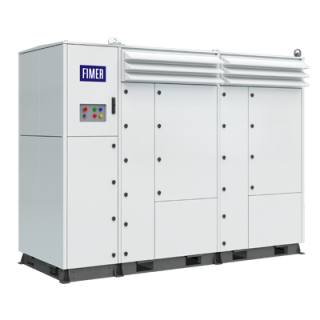 Storage solutions (1500V)