Based on FIMER's highly successful platform, the inverters are the most efficient and cost-effective way to convert the direct current (DC) generated by solar modules into high-quality and CO2-free alternating current (AC) that can be fed into the power distribution network.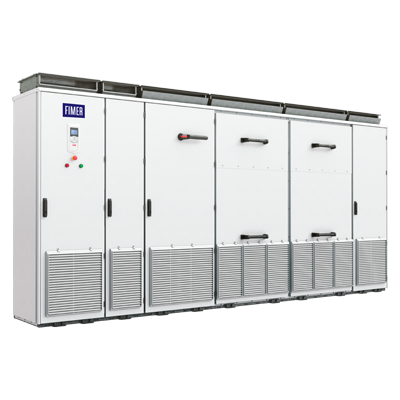 FIMER central inverters are ideal for large PV power plants but are also suitable for large-sized power plants installed in commercial or industrial buildings. High efficiency, proven components, compact and modular design and a host of life cycle services ensures FIMER central inverters provide a rapid return on investment.
The inverters are available up to 2.08 MW, and are optimized for multimegawatt PV power plants.
Product Highlights
High total performance
Modular and compact product design
Extensive DC and AC side protection
Full grid support functionality
Fast and easy installation  
Complete range of industrial-type data communication options, including remote monitoring
Life cycle service and support through FIMER's extensive global service network
Case studies 
Discover our PVS-800 in the World
Related products and useful information