With increasing demand for solar power in residential applications, the need for smarter and well-connected solutions has never been more important.
The high penetration of renewable energy, together with the continuous growth in demand for a highly reliable energy supply means that solar inverters need to be equipped with storage and be easily integrated with complex and smart environments to achieve the set targets in both power generation and self-consumption.
Fimer offers a line of string inverters with integrated energy storage to meet the needs of modern smart homes. All models are equipped with a high efficiency Li-lon battery, thanks to which it is possible to store excess energy and use it when most needed.
Thanks to our energy storage systems households are now the owners of the energy produced from their system, deciding the appropriate moment to use it, without wasting a watt.

Download the brochures
Discover all technical details and overviews of our PV solutions for Residential, C&I  and Utility-Scale applications.

Solar inverter solutions for building applications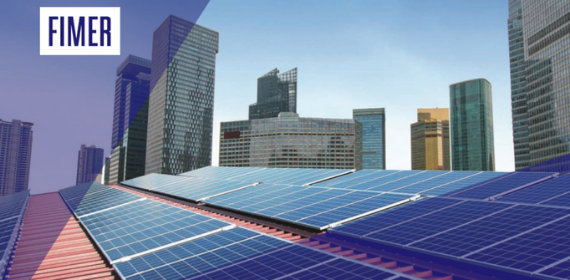 Click here to download                                                                
---
Solar inverter solutions for Utility applications