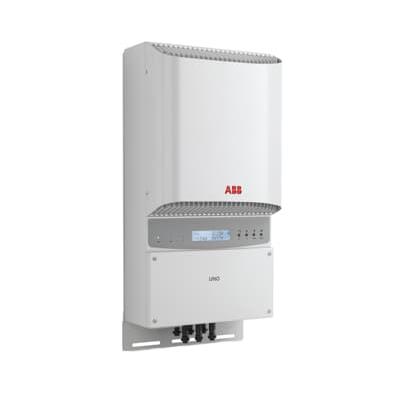 NOTICE: This product is no longer available.
This isolated inverter is optimized for use in residential applications requiring PV array grounding, such as some thin-film models. This inverter has also been designed to serve all countries and regions with specific field-configurable set-ups available for all major country grid codes and display languages.
The 3.8/4.6 kW inverters have all the usual benefits including dual input section to process two strings with independent MPPT, high speed and precise MPPT algorithm for real-time power tracking and energy harvesting, as well as regular high performance efficiencies of up to 96.4%. The wide input voltage range makes the inverter suitable to low power installations with reduced string size. Its high frequency isolated topology allows this unit to be lightweight and compact in size to help with transportation and installation. This rugged outdoor inverter has been designed as a completely sealed unit to withstand the harshest environmental conditions.
Highlights
Single-phase output
Each inverter is set on specific grid codes which can be selected in the field
Night Wake up button to access energy harvesting data and error log
Dual input sections with independent MPP tracking, allows optimal energy harvesting from two sub-arrays oriented in different directions
Wide input range
High speed and precise MPPT algorithm for real time power tracking and improved energy harvesting