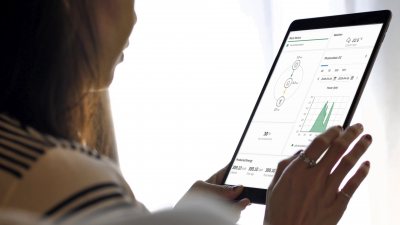 Energy Viewer is an easy to use mobile application allowing solar plant owners to remotely monitor all the energy flows and the performance of their own PV plants, with and without an energy storage system installed.
Energy Viewer users can view all energy coming into and out of a building, including residential applications or commercial offices, while keeping track of energy self-consumption as well as energy self sufficiency.
Energy Viewer is free of charge to any powered solar power plant using Aurora Vision. Please contact your installer to make sure you have your access enabled!
Highlights
Featured: main power-generation KPIs; self-consumption and self-sufficiency KPIs; energy flows; plant status; remote firmware update; enviromental benefits and more.

Support for all FIMER inverters

Fully integrated with Aurora Vision©

Available on App Store, Google Play Store and compatible with iOS & iPadOS (version 11.0 or greater) and Android (version 7.0 - Nougat - or greater)