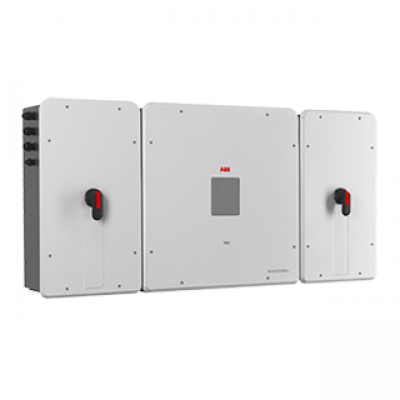 The TRIO-TM is the latest evolution in FIMER's TRIO technology. Available in different versions, it features three maximum power point trackers (MPPTs) and a wide input range guaranteeing full design and installation flexibility within decentralized commercial and industrial systems.
Advanced communication
Smart communication and remote monitoring through any WLAN connected device thanks to the ACP (Advanced Communication Package) embedded user interface.
Modular design
The TRIO-TM comes with separate and configurable AC and DC compartments, which can remain separately wired from the inverter module inside the system.
It also benefits from the most complete wiring box configuration available, including up to 15 DC inputs, AC and DC switches and monitored type II AC and DC surge arresters.